Welcome all. It has been sometime since we've posted a Message. For this I apologize. There's really no excuse except that I've been busy working and making and haven't slowed down to attend to this space.
The world has completely changed since I last wrote here. The Black Lives Matter movement, the Covid pandemic, a change in government.. certainly a time of upheaval and change.. a time to re-access our values.
Personally, I've found the pandemic isolation to be a kind of gift.. a time when we could stay in our studios and work uninterrupted.. even with all of the hardships, it's been a most prolific period. Grateful to be able to do what we love.. to have stayed well and to now be fully vaccinated. (If you've been vaccinated..
we have buttons for you
).
ArtHaus Radio
is an ongoing enjoyable creative outlet.. I want to thank Matthew Mooon for all of his work with the show. We've expanded to an evening show as well ArtHaus AfterDark.. Sho Irakawa, producing and engineering.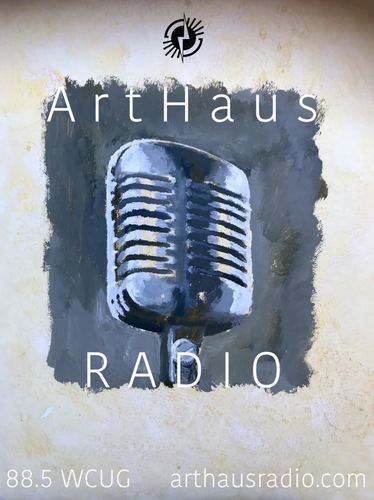 Upcoming shows for both me and Betsy in May..
Betsy in New Orleans
May 1st
.
. and me in New York at
Miles McEnery opening
May 13th
.
And we are working with Sotheby's for their Spring American Auction.
Check out all of the links to our latest projects here.
We try in all of the work we do.. to do inner work.. to be pertinent.. to be of our time.. and simultaneously to create something with a long shelf-life which reverberates beyond us. Whether painting, filmmaking or radio work.. or in how we live our life.. or in the work we do at
The Center
.. we try to think long haul.. whole systems.. asking what is good for the whole.. yes we express ourselves.. but we constantly question.. "who does the grail serve?" If "the purpose of Art is to wake us up".. then we must be as alert as possible in asking what our part is in whole of our life, our community, our country and the world. I encourage you to find common ground with one another. We don't need to always be right, to always make masterpieces, to always be on top.. we only need to listen, to learn from our mistakes, to be open-hearted and open-minded.. and keep moving forward.
Hope you'll get out and see some art.. that you'll make some art.. whether it's painting, sculpting, writing, singing, making music, dancing, performance, acting, making movies.. whatever your inkling.. whatever your creative path forward, follow the spark and trust the process. We have but one life.. so let's live it.. and make this world a better place.
Stay Safe
Love and Light y'all!
Bo